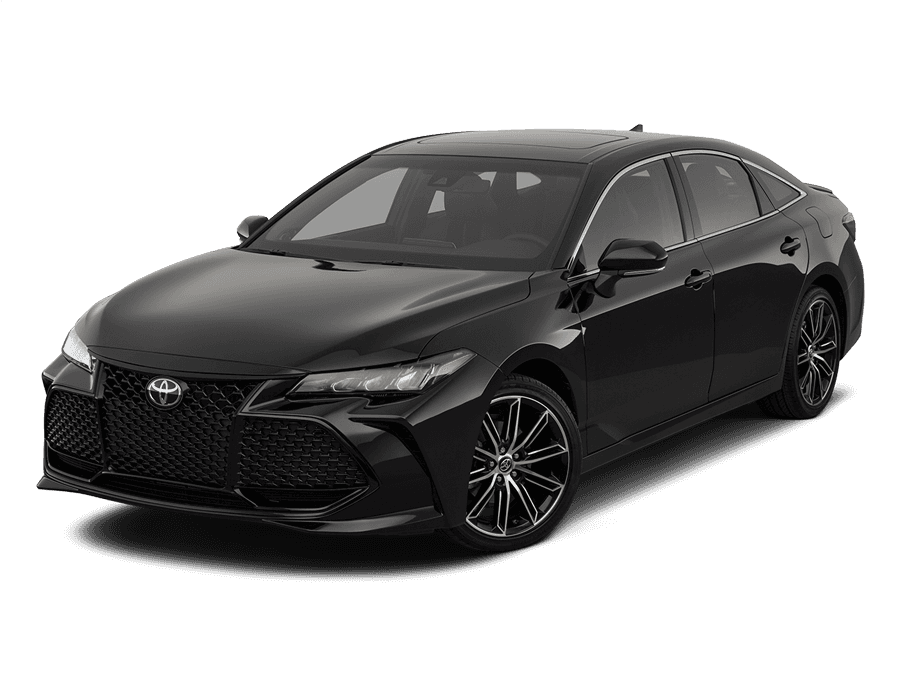 Lease a Toyota Avalon in Houston, TX
The Avalon has gone through many changes since it debuted in 1994, and with each new model year, Toyota has explored new ways to improve their outstanding car. The decidedly upscale cabin comfortably seats five, and all onboard will enjoy a wide variety of fun features available via the intuitive infotainment system.
The large sedan protects its passengers with the advanced Toyota Safety Sense technology suite, and its high safety ratings promise peace of mind every time you start the engine. A potent powertrain delivers plenty of energy for commuting through Houston or cruising the highways of Texas, and its responsible gas mileage ensures a worry-free fill-up.
If you want to lease the Avalon rather than traditional financing or paying cash, we offer low payment rates in our budget-friendly leasing agreements. At Mike Calvert Toyota, we are ready to answer your questions and prepare you with all the information you need to make the right decisions. We can create a leasing plan that allows you to drive the Toyota you want with payments that work for you.
Why Lease a Toyota Avalon?
Leasing a vehicle comes with several appealing benefits, but by far the most attractive aspect for most drivers is the prospect of low monthly payments. Lease agreements typically come at a much lower cost than conventional auto loans, leaving more money in your wallet while still letting you drive the car of your dreams. It's also worth noting that because a lease is not a sale, you're not subject to any kind of sales tax.
The modest pay rate is only one of multiple great reasons to lease the Avalon. When you opt to lease, you may also enjoy these other benefits:
Saving money frees you up to consider the Avalon's various high-end trims and optional features. With extra funds available, you may want to spring for a higher trim level with treats like leather upholstery, JBL audio, a moonroof, and much more!
If you want to ride on the cutting edge of automotive engineering and technology, the shorter terms offered by most leasing agreements will allow you to trade up on a regular basis. You'll only be committed to your vehicle for a brief period, then you can cycle out for the latest and greatest model from your favorite manufacturers.
Value depreciation is just a normal part of owning a car, but when you lease a vehicle, you don't have to worry about losing money on your investment. You also won't have to stress out about finding a buyer for your old vehicle. When the lease is up, all you have to do is return the car to our dealership and we can help you find your next Toyota.
To see the Avalon inside and out, and to better understand our leasing process, we welcome you to come by our dealership. Our knowledgeable staff will provide you everything you need to make all the right decisions while shopping for your next vehicle.
Awesome Lease Offers at Mike Calvert Toyota
We have served drivers across Houston since 1983, and customer service has always been our top priority. We carry a wide range of new and used Toyotas, and you can check out our inventory online at your convenience. When you see a Toyota that grabs your attention, come by the dealership to take it for a test drive. You can also browse our dealership specials to save big!