Tire Service in Houston, TX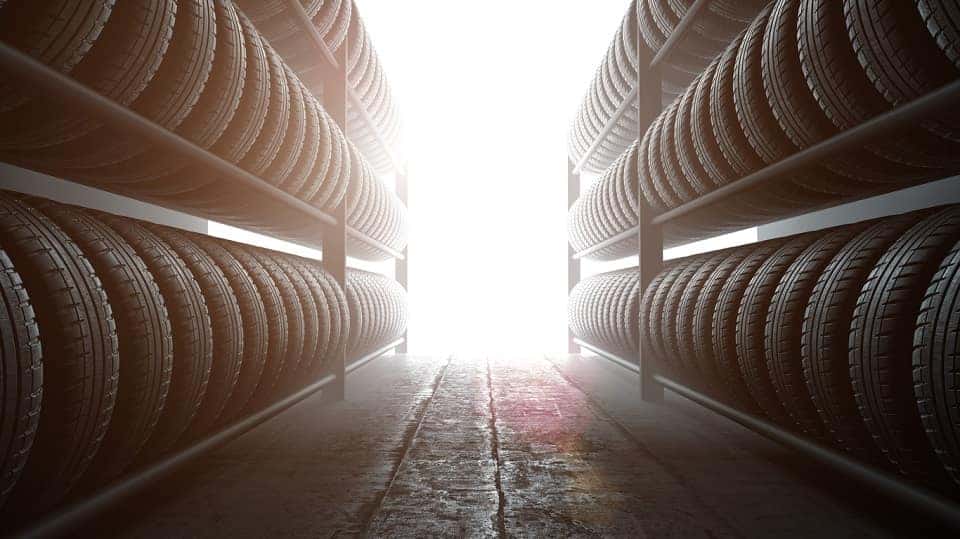 Tire Service & Replacement in Houston, TX
Your tires are an extremely important part of your vehicle, and your safety as well as your car's performance depends on their condition. Even just one worn-out tire can render your vehicle useless. And because your tires are constantly working hard to get you where you need to go, they receive more wear and tear than other parts of the car.
So, if you've noticed your tire pressure is low or the tread on your tires is showing wear, it's time to have them checked out. In fact, you might need a replacement. Don't risk everyone's safety – bring your vehicle to Mike Calvert Toyota today.
What Mike Calvert Toyota Can Do for You
In our service department, our highly trained specialists have a long history of providing excellent service. We'll work quickly to determine the cause of any problems. Once we've diagnosed the issue, we'll fill you in on your options. If your vehicle requires new tires, maintenance, or a repair, we'll work quickly and diligently to ensure you're back on the road in no time.
Our goal is for you to be satisfied with your service and safe in your vehicle. Schedule a service appointment on our site today.
Tire Specials at Mike Calvert Toyota
In addition to our excellent service, we happily offer a variety of deals and specials for our shoppers. At Mike Calvert Toyota, we don't believe that routine service and maintenance should cost an arm and a leg. That's why we provide numerous deals you can take advantage of. Our specials don't last forever, so don't miss out. You don't want a great deal to slip through your fingers!
We are conveniently located at 2333 S Loop W, Houston, TX 77054, which means residents of Bellaire, Missouri City, and Almeda are only a short drive away. Once you arrive, our helpful team members will be more than happy to show you around, take a look at your tires, and answer any questions you may have. Let's get you back on the road where you belong!