Toyota Lease Deals near Houston TX

---
There are few things in life sweeter than driving a reliable and versatile vehicle. Mike Calvert Toyota proudly offers any type of Toyota lease deal near Houston, TX, you may be looking for. Leasing provides a unique opportunity to take part in the latest features cars have to offer, all while being given more flexibility in the long run.
If leasing sounds like an opportunity you'd like to consider, take a peek at this page for all the information you need to know and contact us to get started.
Whichever Toyota You Choose, Expect Reliability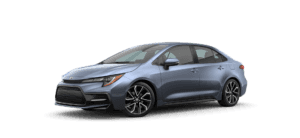 We believe there's a Toyota for everyone. You may be a first-time driver, or you may be someone looking for an adventurous off-roader; no matter what, you have options to choose from.
Those eyeing Toyota models with some pep in their step ought to take a close look at either the Toyota RAV4 or Toyota Tacoma. The RAV4 dominates the terrain with its all-wheel drive capability and stylish good looks. Meanwhile, the Tacoma serves to please any job it's tasked with, thanks to a clean 3.5L V6 engine capable of 278 horsepower.
Families needing additional space to get around may enjoy the Toyota Highlander. There's room enough for up to eight people, and includes a myriad of entertainment features that will bring joy to anyone regardless of their age.
When you're ready to try out a Toyota model to test drive, all you have to do is let our sales staff know. They'll handle the rest from there!
A Little Bit About Leasing a Toyota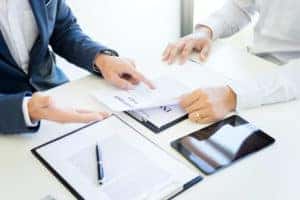 Leasing provides a unique opportunity not typically found when financing a Toyota car. Several factors go into play when leasing a vehicle, including the length of the lease, lower monthly payments, and the ability to either purchase the car at the end of the lease or switch it out for a different model.
One important caveat worth mentioning as a potential lessee is the annual mileage limits. Typically, this number is based on the expected number of miles you'll travel over the coming year. You do have the option to up the mileage limit for a fee—all you have to do is let our staff know and we'll handle the rest from there.
Address Your Leasing Questions with Our Finance Team
If we've sold you on the idea of leasing, we're happy to have you on board. If you have more questions about a potential lease agreement, we have you covered. Our comprehensive finance department near Houston, TX, has a staff that's willing and capable of answering your inquiries at a moment's notice.
If you wish, you can complete the online finance application from the comfort of your home. When you're approved, all that needs to be completed is a visit to our dealership to dot the i's and cross the t's. It's that easy.
---
Get Paired with the Ideal Toyota
Revel in the versatility that Toyota has to offer. Mike Calvert Toyota has all the resources you need for your Toyota lease deals search near Houston, TX, so why not stop on by? We're available whenever you need us, both online and over the phone.