Tire Alignment Service in Houston, TX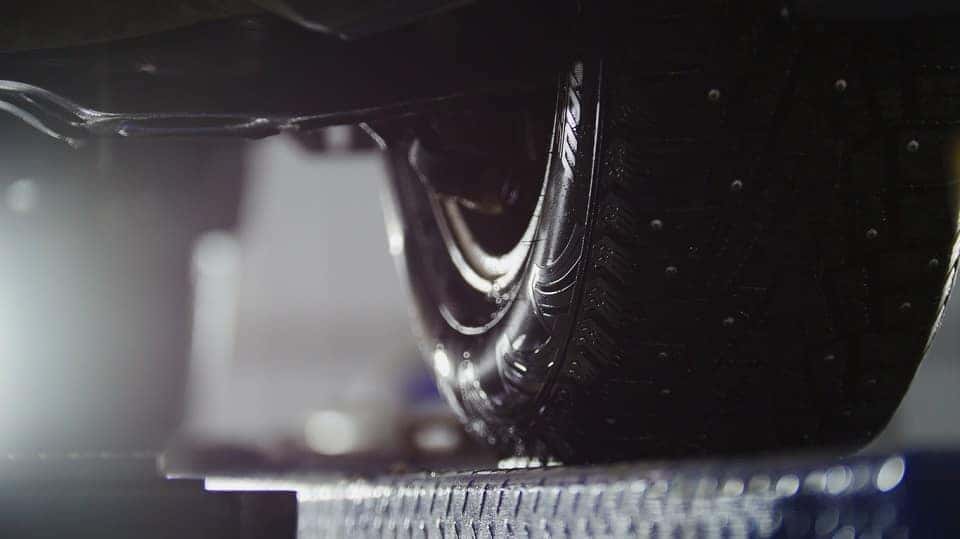 Affordable Wheel Alignment in Houston
When you are driving around the interstates and highways of Texas, you should pay attention to how your Toyota handles. If you notice it pulling to one side or the other when driving, or you have to put your steering wheel in a crooked position to get your vehicle to drive straight, you may need to have your wheels aligned. Squealing tires or tires wearing down quickly or unevenly are other indications that drivers in and around The Woodlands, Sugarland, and other areas may have an alignment issue.
Importance of Proper Wheel Alignment
If you notice any of the issues mentioned above or are due for a wheel alignment based on your Toyota's service schedule, you should take your vehicle to a professional service center like the one at Mike Calvert Toyota. Our technicians will be able to check the alignment of your wheels and confirm everything is correct.
Aligning the tires is a particular process, as they need to be adjusted in a specific order and to the exact specifications recommended by the manufacturer. To make it even more complicated, different automakers have varying specifications and even different Toyota models will have variations. Because of this, Toyota professionals have to be familiar with each model's alignment specifications. That is why you shouldn't have a wheel alignment done at just any auto shop; stick to those familiar with your vehicle.
Why Toyota Tire Alignment Matters
Even if the scheduled maintenance period has passed, you may be tempted to put off the alignment if you haven't noticed any of the issues mentioned above. Maybe you already got used to keeping the steering wheel in an odd position when driving and can deal with the pulling. Just because you can live with improper alignment doesn't mean you should. Alignment problems can put you at a serious safety risk, particularly if you don't notice how much the vehicle pulls. It can also negatively impact driving comfort and shorten the lifespan of your tires.
Avoid these issues by having the service center at Mike Calvert Toyota align your wheels so your car, truck, van, or SUV drives properly down the road. You can schedule this service online for your convenience at our dealership located at 2333 S Loop W, Houston, TX 77054.